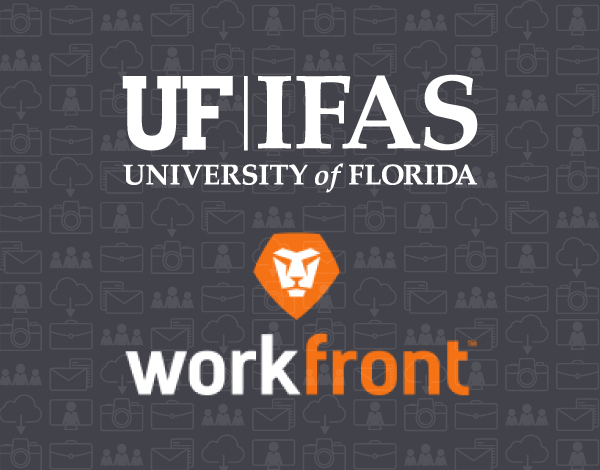 About Workfront
UF/IFAS Communications uses Workfront as our work management tool. You can login and place communications requests through an easy to use online form.
We chose Workfront for the following reasons:
Establishes a single work request/intake method
Saves time through greater organization, consistency and collaboration
Streamlines approval processes
Offers our clients transparency into the creative process by providing more visibility
How to use Workfront
Create an account using your Gatorlink credentials here: https://ufifas.my.workfront.com.
Navigate to the Select a Request Type drop down menu.
Choose an appropriate request type.
Fill out the form and press submit.